Merlo UK Limited is pleased to announce the extension of Lister Wilder's territory as THE GREEN NETWORK keeps growing!
Since 2010 Merlo and Lister Wilder have been working side by side across the other branches of Cirencester, Wallingford, Devizes and Reading: starting from January 2020, Merlo franchise is extending to Thornbury (Bristol) branch too, covering the agriculture range in Bristol and surrounding area.
Alan Haines, Agricultural Sales Director at Lister Wilder comments: "We're looking forward to adding the Merlo franchise to our Bristol branch, and deploying the expertise of our ever-expanding Sales and Service Teams there. The Merlo product range is the perfect addition to our wide-ranging product offering for the Somerset area, giving customers the benefit of a one stop shop for all their agricultural machinery and equipment needs."
Owen Buttle, Merlo UK's National Sales Manager says:"Here at Merlo UK we've found a great partner in Lister Wilder who unequivocally represent the brand in a highly professional manner in both sales and standard of service they offer to their customers. Offering Lister Wilder the franchise for its Bristol branch was a natural step for us, especially in light of the successes that Lister Wilder has seen over the past 10 years or so within the Somerset area."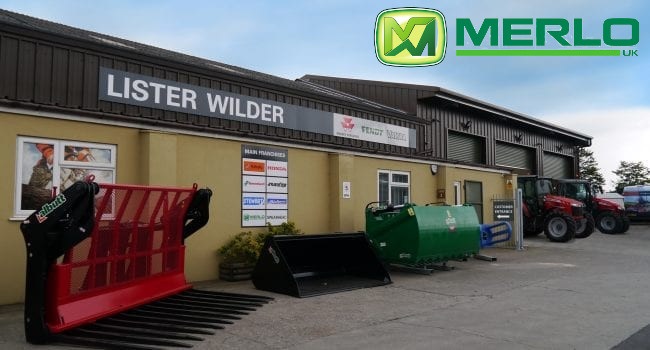 The experienced Lister Wilder sales and service team will be happy to show you the latest innovations that the leading brand of Merlo telehandler can offer!
For any further information please contact Matthew Dagger and Phil Ball to find out how Merlo product range can enhance your daily working activity!
Lister Wilder Ltd – Bristol branch
Redhill Farm, Elberton, Thornbury,
Bristol, BS35 4AG
Tel: 01454 415428 Fax: 01454 419241
Email: bristol@listerwilder.co.uk